WELCOME TO INANNAS!
Check out our side bar links to the right for all our Temple Offerings and Activities==>>
May 16, 2014 7-9 PM
34 E 2nd St.
Chillicothe, OH 45601
$20
As women we tend to put "veils" over our eyes when events and our own beliefs about ourselves become too much to deal with. When circumstances in our lives become difficult or insurmountable or we find we have beliefs about ourselves and our abilities that don't quite fit with the needs of our higher self, we shut them out, put them to the side, lock them away until we are ready to face them. The worst thing we do is deny all our positive qualities and abilities. Come remove those veils!
Bring a large headscarf and a small handheld mirror to the workshop with you!!
You can reserve your spot now with pre-payment!
EARTH DAY 2014 CELEBRATION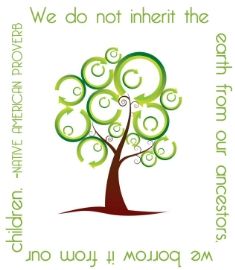 APRIL 19 1 - 6 PM
YOCTANGEE PARK CHILLICOTHE, OH
Come join us in Yoctangee park as we gather to celebrate Earth Day. The exact location will be announced here very soon. Join us as we give thanks to Mother Earth, the spirits of the land and the nature spirits and give offerings to the Great Mother. We will offer prayers for earth healing and the healing of the hearts and minds of men. Bring a drum, rattles, rainsticks, blankets, lawnchairs, and a dish to share with community. We will have hotdogs, chips, pop or water for a $1 donation.Please bring a donation of non perishable food for the Women's Shelter. Please no pets in the circle!! Look for us in the grassy area of the park across from the Pump House Gallery parking lot. We will have banners up indicating Earth Day!!!
Inanna's Feb - March Favorite Picks For You!

All credit card orders are processed securely via PayPal using 128-bit encryption technology. Please contact us if you have any questions. Happy shopping!